Welcome to the Celtic Futon Store website: May 2013
https://www.facebook.com/pages/Celtic-futon-store ( Like us on facebook)
We Supply Futon Sofabeds, in a selection of sizes from 2'6 (79cm), 3ft (90cm), 4ft (120cm), 4ft6 (140cm) and 5ft (160cm).
* Futon detachable Covers in Cotton Drill & Upholstery Fabrics,
* Beanbags in a variety of sizes and colours: all made instore.
We can also repair your old beanbag, replace the cover, add a new liner and supply new polysterene bean if required, just give us a call on 091-762334 for further information.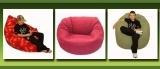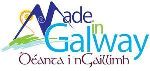 * Light Upholstery for Restaurant / Bar Seating covers, Cushion covers and Chairs, we can supply Upholstery Fabric Crib 5 Grade .
We also stock upholstery fabric starting from €15 per metre ( Stock Fabric from rolls ) Sheet Foam for pub seating and stools, window foam seating, cushion covers and foam seating.
* Celtic Blinds : Roller Blinds,Vertical,Velux, Wood slat,Roman Blinds all made to order
You can email us at : info@celticfutonstore.ie with any queries
Telephone us at 091 / 762334 Fax 091 / 762335 or call mobile 087 2631403
Monday - Friday 9.30 - 5.00 (Saturday 10am - 5pm -closed Sunday)
beanbag ireland - beanbags ireland - beans - bean ireland - bean bags galway beanbags gawlay - beanbags made in ireland - bean bags ireland - made in galway - beanbags for children - bean bags in galway, bean bags in Ireland, beanbags in ireland, beanbags of ireland, beanbag refills in ireland, bean bags refill in galway, beanbags for kids, bean bags for Adults, bean bag liner, beanbag covers, bean bags in galway, bean bags in the west , beanbags of ireland, beanbags in ireland, beans, bags, beanbags in galway. futon in galway. futons, futon cover, removable futon covers, beanbag covers, bean filler, beans, bean filling ,
Specialising in : Futon Sofabeds, Double & Single & Removable Futon Covers. Bean Bags, Cushions, Footstools, Bean Sacks, & Accessories. Roller Blinds , Venetian, Blackout, Velux, Roman, Vertical & Wooden Blinds.