The Celtic Futon Store ia a family run Galway Business serving both Domestic and commercial clients with over 20 years experience in retail with many satisfied and repeat customers.
At the Celtic Futon Store we make and supply a full range of made to measure blinds and curtains, Fabrics, Poles and Rails, We make Beanbags, Light Upholstery and Fabrics, Foam Cut to size, seating, Futon Sofabeds, removable covers , pine frames, window seats, we also
provide a full range of made to measure blinds and curtains to suit all your needs.
Call to our showroom in the Liosban Industrial Estate, Tuam Road, Galway and we can offer you our advice on the type of blinds best suited to your needs, either for your home, rental property or Commercial Unit.
We are a retailer for
Luxaflex® Window Blinds that offers the most comprehensive portfolio of custom made window covering solutions to complement any personal style, interior design, and type of window. Luxaflex® offers the widest array of innovative lifting systems for easy operation and enhanced child safety. We also provide motorised roller blinds, Wooden Blinds and Roman Blinds.
Futon Sofabeds
and wooden slatted low futon frames
Removable Futon covers, 100% Cotton Drill
Beanbags, Bean bag refills, bean bag covers and liners
B
eanbag repairs and fills to your old Beanbag

Light Upholstery, Removable Cushion covers

Window seating, Bench seating - made to size
Foam cut to size,
Upholstery Fabric, waterproof fabrics, Faux Leathers, Cotton Drills
Light Upholstery Services
: Foam window seating, Restaurant / Pub Seating , uphoplstery for Stools, loose cushion covers and Dinning Chairs, Window upholstery Seating. We stock Upholstery fabric starting from €15 per metre ( Fabric from stock rolls ). We supply Foam for seating and rebound foam for stools, window foam seating, cushion covers and scatter pads, rebound foam, fibre fill. Soft furnishing products : polyester scatter pads, bolsters, seat cushions, back cushions, bar seating / backing foam, bar stool tops.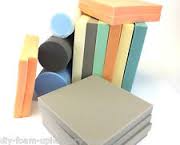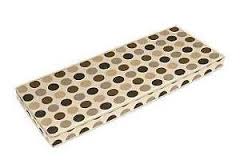 Foam and seating - cut to size and made to order
Contact Shop: 091/762334 or 087 4030341
info@celticfutonstore.ie